It all began with a pocket square and a tie clip
---
November 2015, and our founder Simon Whitaker had sadly and very suddenly lost his father. Bob was an extremely popular, dapper chap and Simon wanted to look his absolute best for the funeral. After walking around Newcastle for hours searching for a beautiful tie clip and pocket square, Simon left disappointed. One store had the right style but not the colour he had in mind; another store had beautiful colours but not the style he loved.
Later, Simon spoke to his wife Eve and said, "I think I'd like to source some men's accessories - I just can't find what I want". They thought of a name, and Master Debonair (MD) was born with a few accessories, a Facebook page, and a couple of mood boards.
Since that day, they have never looked back. They came from humble beginnings and often found themselves calling Simon's mother to cover a shift at the shop so they could run to the post office and send the online orders.
More recently, Master Debonair achieved Business of the Year at the Best of South Tyneside Awards, who commended their excellent customer service both in-store and online. Building a reputation takes time, and it is the trust that MD customers place in the company, that pushes the team to deliver only the best, from campaign to customer care.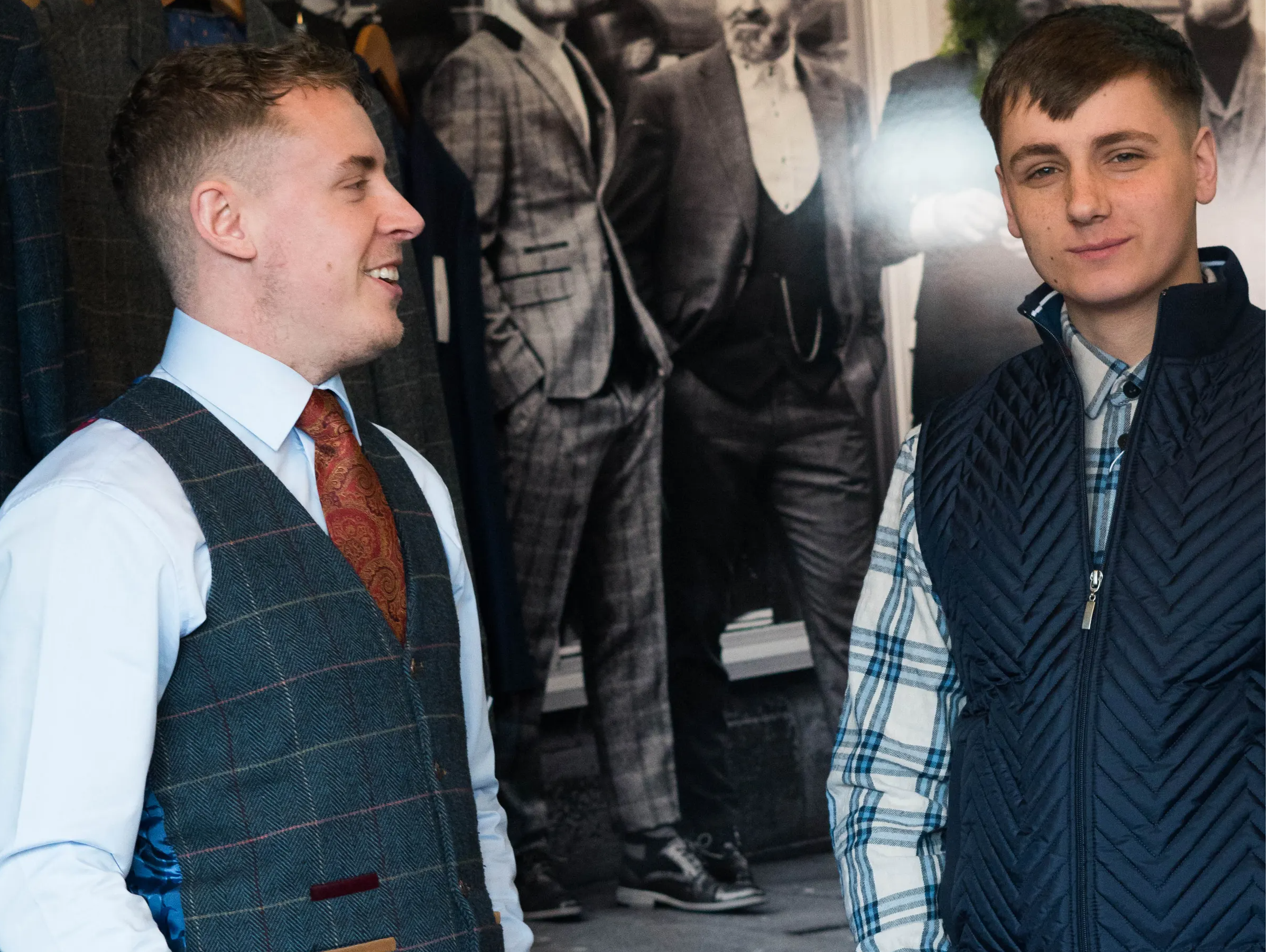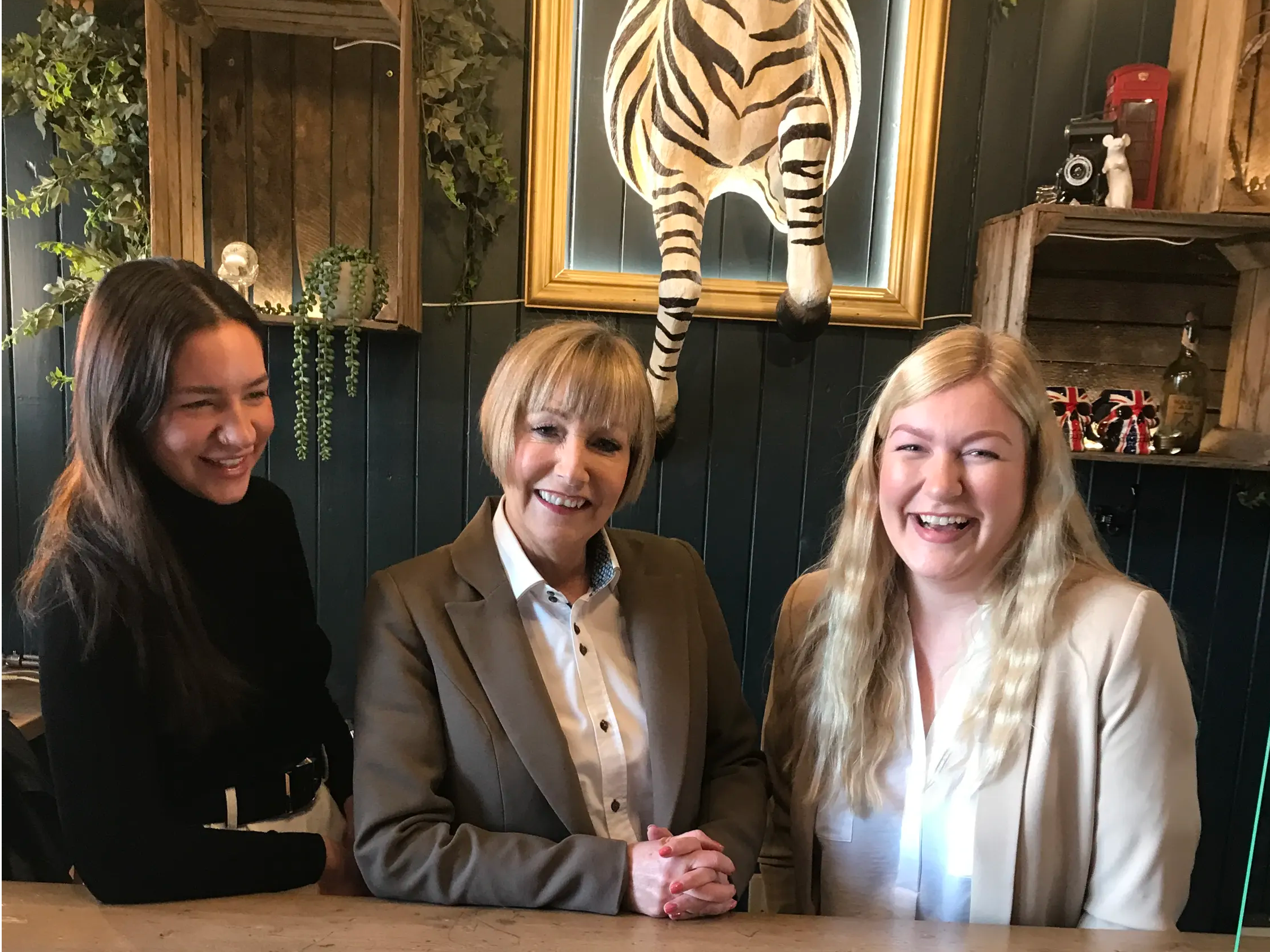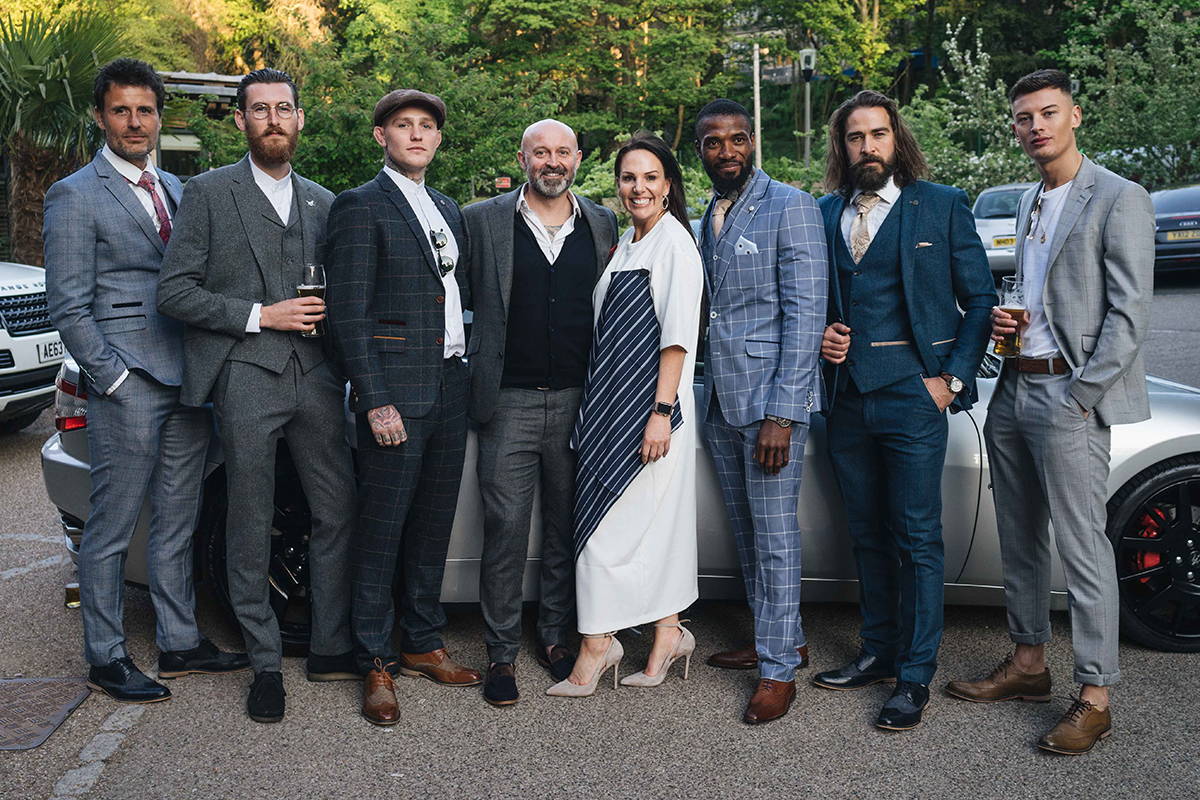 One thing Simon and Eve have never changed is their ethos: their belief in differentiating by detail and welcoming everyone into MD. This includes staff, suppliers and of course, customers, whom they want to feel comfortable as if they were coming into their home.
Eve said "I want people to feel good about themselves when they leave our store. Clothes can be your armour when needed and whatever size or shape you are, you can feel great in the right fitting clothes." Also, Eve's mum always said, "Give someone a smile today, Eve, it costs nothing and its priceless."
With Simon's style and attention to detail across all aspects of the business, Eve's creative vision and ideas and of course, Bob's constant influence. We love what we do and feel thankful every day.
---
Men's Suits at Master Debonair
---