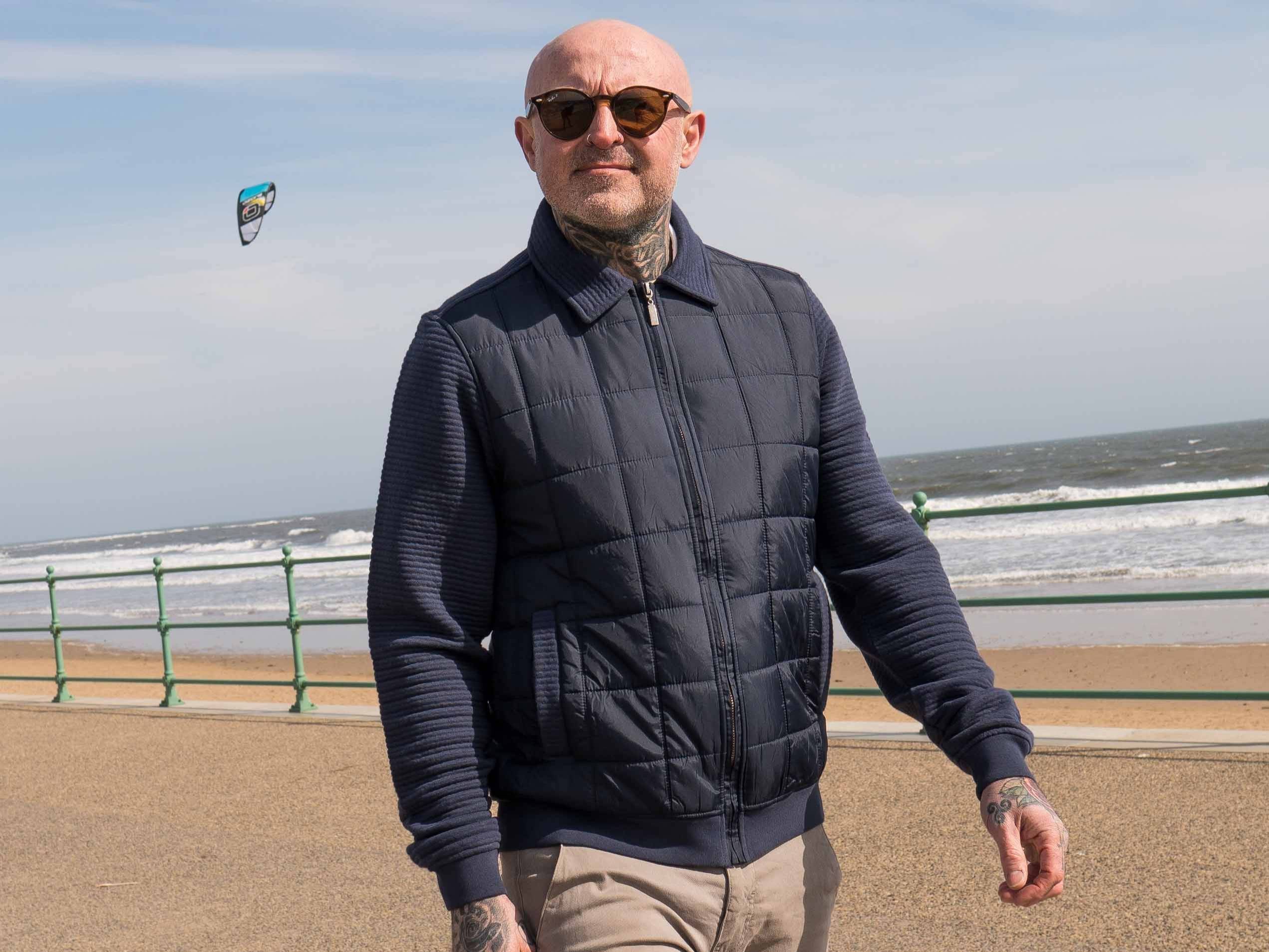 Spring Jackets for Men 2022: A Guide to the Top Picks
Published 13th April 2022 
What's that we see appearing over the horizon? Unmistakably, it's the notoriously fickle season that is Spring.  
Weather-wise, you never truly know whether you're coming or going with springtime in the UK with a single 24 hours seeing rain, sun, wind and even the occasional unsightly flurry of sleet, snow and hale.  
Meaning, that it's just about time you accept the aforementioned fact that you'll have very little clue on how to dress for the weather until the summertime eventually rolls around (and even then, it's debatable).  
 
The safest choice to go for? A lightweight jacket. Because, yeah you might find you're freezing during your morning commute but come your lunchtime walk the sun could be cracking the flags and, unless you have extremely poor circulation, an allergy to the sun or would like to impose some form of self-induced heatstroke, you don't really want to be heading out in the huge puffer jacket or wool overcoat that's kept you from freezing for the last 6 months.  
So, in not so many words, yes. You need a spring jacket. And luckily for you, we have plenty of styles for your consideration – because considering how flexible the world of menswear is today, you can never have too many options to choose from. So, whether your preferences lie with denim details or chore jacket, we've rounded up our top picks for men's spring jackets in 2022.  
1. Casual Friday Jerslev Canvas Sand Jacket
---
Introducing Jerslev, the lightweight Canvas Jacket by Casual Friday. Offering a lighter-still alternative to the jean jacket, this sand number is designed with a slightly oversized, relaxed fit in mind. It's well-structured and extremely easy to style, making it a top-billed candidate for the perfect spring jacket for men this season.  
2. Blend Dark Wash Denim Jacket
---
The Blend Dark Wash Denim Jacket is a classic jean jacket that's slightly heavier than that canvas jacket we've just detailed but still provides a great lightweight choice with amazing versatility. Its classic style and fit make it perfect for both daytime and evening dressing, looking out of place in neither scenario. 
3. Guide London Navy Quilted Jacket
---
This quilted number is the perfect spring jacket, offering an ever-so-light level of padding and smooth outer material that makes it a brilliant layering option. The Guide London Navy Quilted Jacket is one of our most popular pieces and is an undoubtable staple for any guy's spring wardrobe.
4. Casual Friday Joseph Wool Brown Marl Shacket
---
Sitting neatly somewhere in between a shirt and a jacket in the Joseph Wool Shacket from Casual Friday. Taking the style of a workwear-inspired chore jacket, this option is extremely easy to dress up or down and, despite its wool content, is surprisingly lightweight and breathable – so don't let that put you off.  
5. Casual Friday Alvin Sand Checked Overshirt
---
Definitely one for those days that are a shoo-in to be warm (which is a stretch, we know), the Casual Friday Alvin Sand Checked Overshirt is the lightest possibility on this list. Presenting the comfort and cut of a shirt with the fit of a jacket, this statement number is, simply put, a must-have spring jacket for men.  
Spring Jackets for Men at Master Debonair
Those we have listed in this guide are simply the tip of the iceberg when it comes to the spring jackets for men available here at Master Debonair, so if nothing we've chosen to highlight here has piqued your interest that's no problem at all – you can always take a look at the rest of our collection of men's jackets to see if there's anything more your style.  
Casual Menswear at Master Debonair
All sorted on the spring jacket front? Great! But did you know we stock more than just coats and jackets? Well, we do. In fact, we offer an extremely extensive range of men's casual wear - ranging from men's t-shirts and casual shirts to jeans and chinos as well as wide range of boots, shoes and sneakers. All of our casual collection comes in a wide variety of sizes, ranging from a size S all the way up to a 5XL in some styles and footwear starting at a size 6 all the way up to a 14 in some styles, meaning you're bound to something to fit your style and stature here at Master Debonair.  
Master Debonair Suits & Formalwear
Despite our vast collection of casual wear, our expertise lies in tailoring. Back in 2015, men's 3 piece suits, ties and pocket squares are where it all started (find out more about how Master Debonair came about on our about us page). Fast forward to 2022, we now stand as one of the leading menswear retailers in the UK for suits and formalwear – offering a carefully curated collection of 14 hand-picked suits, which can be bought as a full 3-piece or mixed with other suits or elements of casualwear to achieve your desired look.